Successful project management is the key to your new products-injection molds, die casting molds, and injection molded parts
You will have one project engineer and one project manager for your products, all project engineers can communicate in English well, from the beginning to final shipment or production, they will responsible for all the details according to the project plans.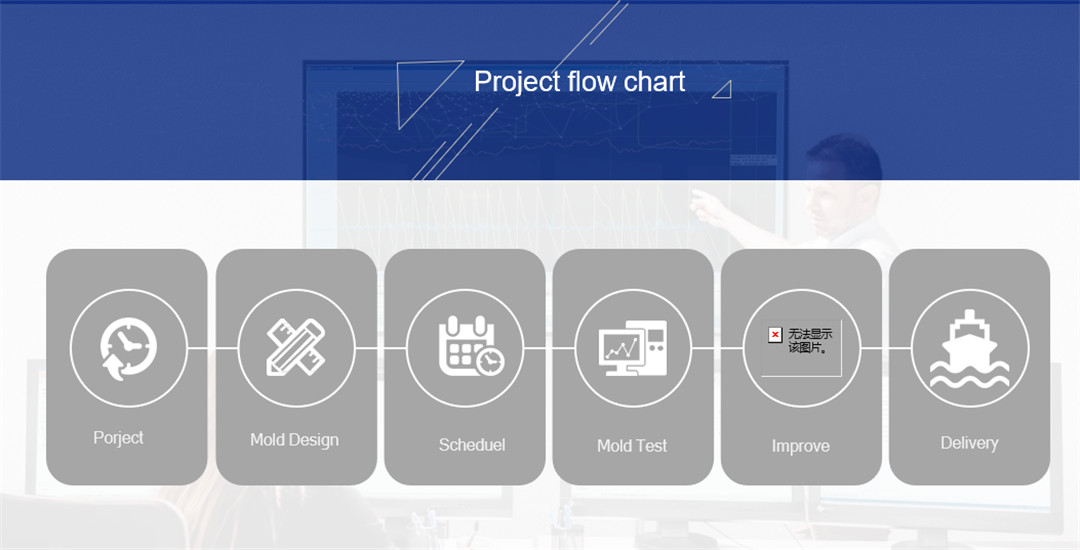 There are 3 phases for your project management:
Phase 1: Planning
1. Customer order: Released 3D data, 2D print, Quote/Part validation
2. APQP documents
3. Project definition scope and goal
4. Kickoff meeting: project Gantt chart, team definition, outstanding issues
5. Checklist sign-off
Phase 2: Tool Design and development
1. Approved designs and PO released to PF Mold
2. Design feasibility review with OK to tool disposition: Detailed project timing plan(Gantt); Order purchased components and material
3. Final tool design approval
4, PEMEA (Process Failure Mode and Effect Analysis)
5, Tool Trail: T-1 pretextured samples; T-2 texture and final tool adjustments
6. Final tool approval for shipment
7. Checklist sign-off
Phase 2 Tool and Process Validation
Phase 3 Release for Production
Finalized customer packaging
Run at rate
PPAP approval
Production schedule
Checklist sign-off
Overall project review: Scrap, Efficiency, Quality
Customer satisfaction
Post production project review
Checklist sign-off
Our project manager will organize relevant engineers to discuss the mold structure or mold technology details during the mold designs and mold-making processes.
They will give professional suggestions to solve the practical issues for different situations, until getting the perfect samples. Our managers have rich experience in the tool making and injection molding process.
We will also prepare the mold data before mold shipment, the information includes:
1.   2D & 3D mold data;
2.   Injection mold technology file;
3.   Mold inspection report;
4.   Mold instruction.
So now get your next project started.
---
Post time: Sep-01-2022